5 Things Benefit Kidney Disease Patients
2018-04-13 13:56
Nowadays, more and more persons got ill with the kidney disease when they are young. The population of kidney disease patients who are at 30-40 years of age has increased. Except for the congenital genetic factors, the daily lifestyle and environmental factors have a great relationship with the occurrence of kidney disease.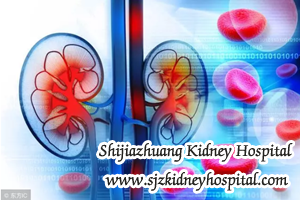 The effect of kidney disease on the body mainly refers to metabolic disorder resulted from kidney tissue in which the function of kidneys are reduced. You know, the kidney is primary organ to remove toxins and to regulate the water, electrolyte and acid-base balance of the human body. When it can not work well as it should do, metabolic disorders come out, such as hypertension, hyperlipidemia and so on.
In order to prevent further renal damage in time, the key is to protect the residual renal function. In addition to, avoid the factors that may quicken the progression of kidney disease, so as to prevent the damage to the kidney and occurrence renal failure.
To finish all these 5 things profiting kidney health, you have to know about the following aspects: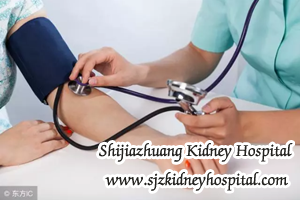 1.Diabetes, hypertension and other diseases are very harmful to kidney function.
Impaired kidney will lead to the disorder of human metabolism and induce a series of complications, like hypertension, hyperglycemia and hyperlipidemia. These symptoms will in turn aggravate the destruction of kidneys, which is not conducive to the treatment of the disease.
Especially for hypertension and diabetes patients, several diseases restrict influence each other, leading to the worsened renal function.
Therefore, It is very important to control blood pressure and blood sugar for protecting renal function. What is worse, some patients do not realize this, and have to experience the rapid onset of kidney failure and uremia.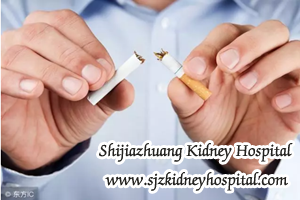 2. Smoking and drinking are not beneficial to treat the disease.
Not only the doctors advise you to quit smoking, your kidneys also want you to quit smoking. Tobacco has carcinogens, and smoking can slow down the flow of blood and aggravates the renal ischemia and renal anoxia. Moreover, kidney disease patients usually have high blood pressure, and tobacco can reduce the effect of anti-hypertensive drugs, breaking out the stability of blood pressure, and thus weaken the protection of renal function.
Excessive alcohol will aggravate the burden of liver and kidney, and also affect the filtration function of glomerulus. So don't drink too much. Here I hope people not only the kidney disease patients do not drink more than 100g alcohol a day.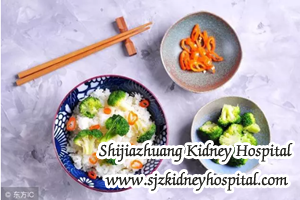 3. Strict diet according to the principle of kidney disease is more favorable for the disease.
The most basic principles of nephrotic diet principle are the two items: low high-quality protein diet and low salt diet. Because almost all the patients patients with kidney disease are troubled by proteinuria and high blood pressure. Besides, the diet requires the patents to be strictly enforced according to their own conditions.
In addition, the dietary principles of "five low one high" includes low phosphorus, low potassium, low fat and high vitamin diet. These 4 principles are also implemented in terms of the patient's conditions. Not all nephrotic patients should do these. For example, patients in the 4 - 5 stage of chronic kidney disease usually have hyperkalemia and hyperphosphatemia, and therefore they are asked to limit the intake of potassium and phosphorus, but there is no need for low phosphorus and low potassium diet in the early stage of kidney disease.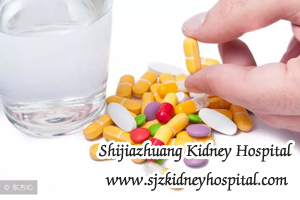 4. Take the medicine strictly according to the doctor's advice, do not increase or change the medicine at will.
Nephrotic patients have to take many drugs, such as hypoglycemic drugs, anti-hypertensive drugs, hormones and so on. There is no problem when they are used them strictly based on what the doctor's advice. So, do not change your own medicine or add medicine. The kidney is damaged, and most of the drugs should be removed from body by the kidney metabolism, disorderly use of medicines will aggravate the kidney burden. Meanwhile, some drugs have renal toxicity or can induce kidney impairments. After all, many people are not so professional and can understand all the drugs. Substance abuse is likely to injure the kidneys and aggravate the condition.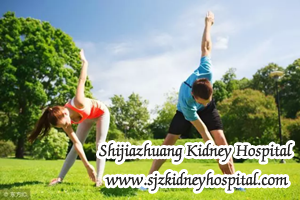 5.Improving life habits can help the patients to get twice the result with half the effort in managing kidney disease.
For example, taking rest on time, nope staying up late, exercising properly, keeping positive mood and so on.
For more information about how to manage to kidney disease, welcome to contact us.
E-mail: sjzkidneyhospital@hotmail.com
Whatsapp / Viber / Wechat: +8618395615012
Any kidney problems? Please consult our online doctor. The satisfaction of patient is as high as 93%.
What you also want to know:
How can I get this treatment ?
How can I get this treatment in my counties ?
How much is this treatment ?
What is the duration if I receive this treatment in your hospital ?
How can I go to your hospital ?
Tag: CKD Healthy Living  
Pre: 5 Common Problems in Nephrology Department You May Concern
Next: 11 Things About the Kidneys You Must Know
Leave a Message
Any questions?Fill the form below and we will surely attend to you within 24 hours.Free medical answers from experts!
About Hospital
Patient Story
Special treatment