11 Things About the Kidneys You Must Know
2018-04-16 11:36
"Your kidney is the most intelligent organ," said Dr. Joseph Vassalotti, chief medical officer of the National Kidney Foundation. "These two organs what are in the center of the body filter waste and impurities in the blood by creating urine so as to control blood pressure, and produce hormones and enzymes for ensuring bone health and promoting the outcomes of red blood cells."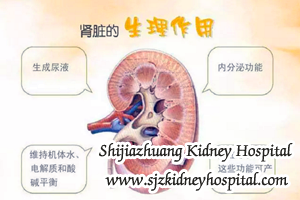 The kidneys are so capable that many functions should be done by them. Nowadays, more and more people get ill with hypertension and diabetes, and the kidneys are overwhelmed and fall in ill. the prevalence survey discovers that nearly 15% of the Americans have chronic kidney disease (CKD), and that the population of patients with chronic kidney disease are about 11% - 120 million.
Knowing these 11 things can help you protect your kidneys better.
1. Diabetes is very bad for your kidneys. "It can cause microvascular damage, affect small vessels in your eyes and other organs including kidneys." Vassalotti said. If you have diabetes or precursor diabetes, make sure your doctor is monitoring your renal function as well.
2. Exercise against kidney disease. Take three times of exercise a week. Having physical training for 30 minutes per day can grow in your blood vessel health and thus improve your kidney function.
3. Excessive alcohol can make your kidneys fail to filter blood normally. Generally speaking, it is good for the patients to avoid alcohol. Besides, please do not take a low degree of red wine and beer more than two cups a day.
4. DASH diet (high blood pressure diet) is also good for your kidneys. This diet plan is recommended by the American Heart Association and the National Center for cardiopulmonary blood research in order to help the patients get a perfect health. Hypertension can damage the blood vessels in the kidneys so that they cannot effectively remove toxins, resulting in kidney failure.
5. Your kidneys need fresh air. A new study from the Medical School of Washington University and the Clinical Epidemiology Center for Veterans Affairs found that air containing much dust, dirt and haze can destroy the function of the kidney.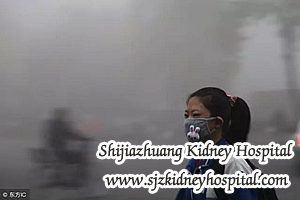 The nanoparticles of these substances can enter the lungs and permeate into blood because they are very small. It can be a reason why the number of patients with membranous nephropathy is increased in recent years.
6. Certain heartburn drugs such as proton pump inhibitors (PPI, such as omeprazole, lansoprazole, etc.) may cause incremental renal damage bit by bit. "Some kidney damage patients resulted form PPI can get cured, but some could not recover completely."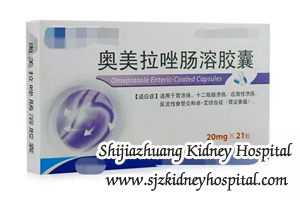 Many people take these drugs even if they don't need it, leading to the unnecessary kidney damage. So we must use the lowest effective dose in the shortest time for the best therapeutic effects.
7. The bubbles in the urine may indicate kidney problems. Except for foam, it may also stand for that there is protein in urine, what is a potential sign of kidney disease.
8. Quit smoking. Cigarettes will slow down the flow of the blood, triggering the lack of blood in many organs such as kidney. Besides, if you smoke and also take antihypertensive drugs, the drugs usually do not play the full role of managing problem.
9. 7-8 hours of sleep every night can reduce the risk factors related to kidney disease. Insomnia or poor sleep may aggravate high blood pressure and kidney disease. You know, hypertension is the second leading cause of renal failure, and it is the first element that affects the life expectancy of patients with kidney disease.
10. The symptoms of the advanced stage of chronic kidney disease are very extensive, involving nausea, vomiting, loss of appetite, fatigue, sleep problems, changes in urination, changes in your mental sharpness, muscle spasms or convulsions, swollen feet and ankle, itching skin, chest pain and shortness of breath.
11. With the increase of age, the decline of renal function is normal. Vassalotti said, "after the age of 50, we begin to lose some renal function. After 70 years old, more than half of them get into the renal failure phase.
If you want to gain more information about the kidney disesase, welcome to leave a message below or contact us directly.
E-mail: sjzkidneyhospital@hotmail.com
Whatsapp / Viber / Wechat: +8618395615012
Any kidney problems? Please consult our online doctor. The satisfaction of patient is as high as 93%.
What you also want to know:
How can I get this treatment ?
How can I get this treatment in my counties ?
How much is this treatment ?
What is the duration if I receive this treatment in your hospital ?
How can I go to your hospital ?
Tag: CKD Healthy Living  
Pre: 5 Things Benefit Kidney Disease Patients
Next: What is the Function of Exercise for Chronic Kidney Disease Patients
Leave a Message
Any questions?Fill the form below and we will surely attend to you within 24 hours.Free medical answers from experts!
About Hospital
Patient Story
Special treatment