Avoid The Bad Habits To Protect Your Kidney
2018-07-05 09:20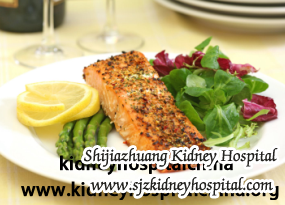 To many kidney patients the bad life habits will do more damage to their health,smoking has a very negative effect on blood pressure. Also, smoking increases cardiovascular disease, as the number of heartbeats increases, narrows blood vessels in the kidneys, damages the arteries, and causes arteriosclerosis of the renal arteries.
Smoking is fatal for people with diabetes, as it increases the chances of having a kidney problem. Also, the risk of loss of renal function increases much faster than non-smokers. The good news is that, if you leave smoking, considerably reduce these risks.
You are refusing to go to the toilet
Irregular urination can be very bad for the kidneys. Otherwise, you will retain all the toxins who needs to be ejected. Over time, this can actually lead to incontinence, as well as kidney stones and other kidney damage.
You eat too much candy and snack
Putting too many sweet foods, snacks, and aerated beverages into the body can be bad for the kidneys. As one study has confirmed, the consumption of too much fructose may affect the level of uric acid and ultimately lead to illness. Those with diabetes are already at high risk of developing kidney problems. Choose food with more fiber and less sugar.
You do not check your blood pressure
It is important to monitor your blood pressure because hypertension is the leading cause of kidney damage. Consult your doctor at the recommended level, check regularly and take measures to reduce high blood pressure if you have it.
You take medication " on your own hands"
You must observe the instructions given by your doctor, do not take tablets and other medicines "on your own". Certain medicines can cause kidney damage if they are taken wrongly, Easily available pain medicines such as aspirin and ibuprofen are bad for the kidneys if taken on a regular basis or on a daily basis. Certain antibiotics can also be harmful.
Do not avoid exercising
Exercise is great for body and circulation and can help you regulate blood pressure and diabetes. Also, exercise reduces the weight and spine load. As studies have shown, weight loss can positively affect the function of the kidney.
Excessive consumption of alcohol
Kidneys help the body filter out harmful things from the body, including alcohol. So, when you overdo it with alcohol, your kidneys are under a lot of pressure. In this way, they can be damaged. Alcohol leads to dehydration, and excess levels of alcohol in your body can lead to the fact that the organs are not sufficiently hydrated and jeopardize their work. Alcohol is also the cause of liver disease, which in turn inhibits regulation of blood flow in the kidneys.
You're consuming salt too much
High levels of sodium in your diet, either in the form of salt in your kitchen or more often over hidden sources, is very problematic, especially if you have a tendency to hypertension. Many snacks, most fast foods, canned foods and packaged foods contain large amounts of sodium, so they need to be reduced. Decide on fresh-cut fruits, vegetables, walnuts, or home-made snacks. Limit your sodium intake to about 2300 mg per day.
You do not drink enough water
Proper kidney function depends on adequate fluid flow. Dehydration is one of the reasons for kidney damage and the formation of kidney stones.
You do not feed properly
A Healthy diet does not mean that you should eat it only when you have kidney problems.
But if you already have problems, you can improve them. Your doctor may suggest a diet containing less potassium and phosphorus. This means that traditionally "bad" foods such as white rice, white bread, and pasta suddenly become good for you!
Eat lots of fresh vegetables and fruits (especially apples, peaches, carrots …).
Protein must be consumed in moderate amounts. Herbal and certain animal sources of proteins such as chicken and fish are easier for the kidneys.
Generally speaking, healthy food is recommended as it helps in weight regulation, diabetes, and blood pressure. Certain nutrients such as magnesium and vitamin B6 are good for preventing kidney stones.If you want to know more about that please contact us through the following message:
E-mail: sjzkidneyhospital@hotmail.com
WhatsApp: +8618633865632
Any kidney problems? Please consult our online doctor. The satisfaction of patient is as high as 93%.
What you also want to know:
How can I get this treatment ?
How can I get this treatment in my counties ?
How much is this treatment ?
What is the duration if I receive this treatment in your hospital ?
How can I go to your hospital ?
Tag: Smoking   Exercising   Irregular urination   Canky and snack   Blood pressure   Excessive consumption of alcohol   Consuming salt   Drinking enough water  
Pre: What Is the Three High Diet And How To Avoid It
Next: How Much Salt Does A Kidney Patient Need In Daily Life
Leave a Message
Any questions?Fill the form below and we will surely attend to you within 24 hours.Free medical answers from experts!
About Hospital
Patient Story
Special treatment