TCM Therapy Has Great Advantage To Treat Disease Than Western Medicine
2018-08-06 16:08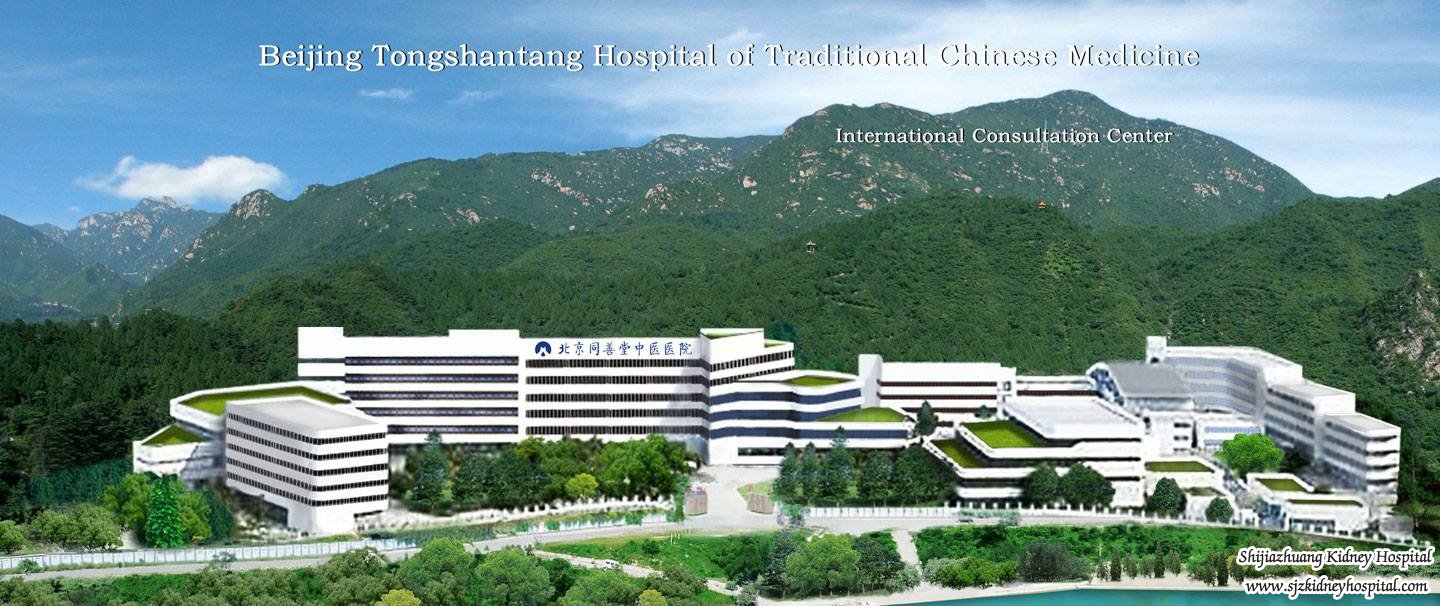 To most people they often accept the western medicine to treat the disease,for they think the western medicine can do effect quickly than Traditional Chinese Medicine .Western medicine is mainly aimed at preventing or delaying the deterioration of renal function and preventing and treating serious complications in treating chronic nephritis. Such as actively controlling hypertension and reducing urinary protein, using glucocorticoids and cytotoxic drugs, using anticoagulant, fibrinolytic and antiplatelet depolymerizing drugs, etc.
Syndrome differentiation and treatment is the essence of traditional Chinese medicine treatment. Conditioning the body constitution is the foundation of treating diseases in traditional Chinese medicine. To enhance the immunity of the body and reduce urinary protein, traditional Chinese medicine decoction treatment has individualized advantages, which is exactly corresponding to the current multi-target treatment mode proposed by western medicine.
It can be said that traditional Chinese medicine is the originator of multi-target therapy. However, some patients will question why the prescriptions by each doctor are different. This is like going to a restaurant for dinner, and the chef in the restaurant is different, because it is not mass production.There will definitely be differences in the taste of the food made.
Glucocorticoids and cytotoxic drugs are commonly used for treating glomerular diseases. Clinical application may be toxic and has side effects. Traditional Chinese medicine believes that hormones belong to pure yang. Suitable for patients with yang deficiency, but long-term and large-scale application can lead to the loss of kidney-YIN, aberration of kidney-YANG, Yin deficiency and Yang hyperactivity, and a series of clinical symptoms such as palpitation, bulimia, irritability, insomnia and dreaminess, and increased blood pressure. Then there are many side effects such as concentric obesity, full moon face, osteoporosis and even femoral head necrosis, gastrointestinal bleeding, acne, etc. It leads to deficiency of Kidney-Yang, which can be treated by TCM syndrome differentiation, such as nourishing Yin, nourishing spleen, nourishing kidney and softening liver.
But even the Traditional Chinese Medicine can do great effect to help you promote your condition you must go to see a professional doctor before you take medicines,and at present the systemic natural treatment with TCM in Beijing Tongshantang Hospital of Traditional Chinese Medicine has helped numerous foreign patients become better,if you have some questions or want to know more information about natural treatment please contact us through following:
E-mail: sjzkidneyhospital@hotmail.com
WhatsApp: +8618395615012
Any kidney problems? Please consult our online doctor. The satisfaction of patient is as high as 93%.
What you also want to know:
How can I get this treatment ?
How can I get this treatment in my counties ?
How much is this treatment ?
What is the duration if I receive this treatment in your hospital ?
How can I go to your hospital ?
Tag: Traditional Chinese Medicine   Western Medicine   Hypertension   Glomerular disease   Glucocorticoid   Cytotoxic drugs   Syndrome differentiation   Multi-target therapy   Systemic natural treatment  
Pre: What Can You Do For High Creatinine 6.4 Except Dialysis?
Next: With The Reasonable Treatment Refractory Membranous Nephropathy Can Be Reversed
Leave a Message
Any questions?Fill the form below and we will surely attend to you within 24 hours.Free medical answers from experts!
About Hospital
Patient Story
Special treatment