The 4 Kinds of Food The Kidney Disease Patients with Increased Blood Phosphorus Should Avoid
2018-05-06 17:23
For refractory chronic diseases, the later the discovery is, the lower the chance of cure, so chronic kidney disease (CKD) is.
Except for the more serious the impairment of renal function, the more important is the complication of CKD. With the deterioration of renal function, various functions of the body begin to become unbalanced, and problems arise gradually. In the late stage of CKD, we should not only cease the progress of renal function, but also control the occurrence of the complications.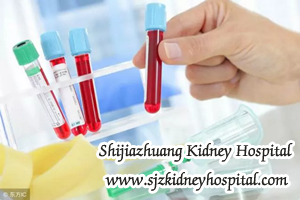 Hyperphosphatemia is one of the complications of CKD. With the decrease of renal function, the metabolic function of kidney is worse and the excess phosphorus can not be discharged in time, which will cause the increase of blood phosphorus. Hyperphosphatemia can cause some symptoms, such as hypocalcemia induces bone disease and thus results in abnormal secretion of parathyroid hormone.
Therefore, controlling the blood phosphorus content in the body is very important for the treatment of nephropathy.
Do all nephrotic patients need to monitor the blood phosphorus content in the body?
With the progression of nephropathy, the lower the renal filtration function, the 3 stage of renal disease is also the stage of renal insufficiency. Therefore, patients with stage 3 to 5 of CKD should pay more attention to monitor blood phosphorus.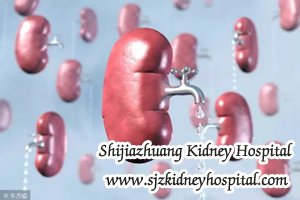 In patients with stage 3 CKD (renal insufficiency), blood phosphorus was monitored every six months to 1 years.
Patients with stage 4 CKD (renal failure) should monitor the blood phosphorus concentration every 3 months.
Patients with stage 5 CKD (uremia), including dialysis patients, are searched every 1-3 months.
In addition to detecting the content of blood phosphorus, we also need to think about the content of blood calcium and the secretion of parathyroid hormone. These are important factors that may cause renal osteopathy.
Since hyperphosphatemia has such a great harm, how do CKD patients control blood phosphorus?
For those foods with high phosphorus content in daily life, CKD patients try to eat less or not.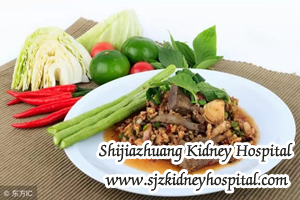 1. Animal viscera.
Common animal viscera rich in phosphorus is pig liver, cattle liver, pig lung, pig tripe, pig intestines and so on. For example, pig liver every 100 grams of phosphorus containing 521mg.
In addition, the animal viscera has higher purine, a long period of eating these foods easily cause the increase of uric acid, increase the renal metabolic burden, does not conducive to the protection of renal function.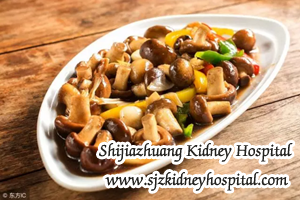 2.The food of the fungus.
This kind of food is also high in phosphorus. Often eaten fungus are mushrooms, Auricularia auricula, Tricholoma, tea tree mushroom, etc. The food of the fungus is rich in nutrition. Because of planting and growing environment, the phosphorus is high in fungus. Therefore, the kidney friends who like to eat fungus can chill them before eating, and try to reduce phosphorus intake.
3.Beans and bean products.
Such as red beans, mung beans, peas, beans, broad beans and other beans, bean products including bean skin, tofu, bean dried, bean curd milk and so on. The phosphorus content reached 200 mg in every 100 grams of this foods, so please control the amount of these food intakes.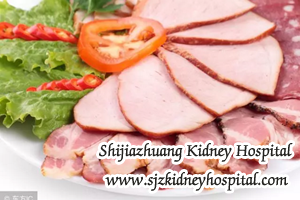 4. Meat food.
Generally, protein rich foods contain relatively high phosphorus. Meat, including pigs, cattle and sheep, must be restricted. And also broth is limited. During the stew process, a lot of phosphorus and purine will break down into the broth, so even if the broth is delicious, please don't drink it.
The 4 kind of foods are relatively high in phosphorus content, so pay special attention to them. Usually, the content of phosphorus in fruits and vegetables is not very high, so there is no need to limit them.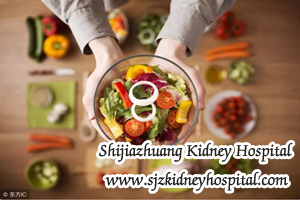 Normal people take the phosphorus content in 800mg-1500mg every day, but patients with the 3 phase of kidney disease should be reduced to less than 1000mg as far as possible, and the uremia patients who have not start dialysis should be limited to 800mg.
The range of blood phosphorus in normal human body: 0.97 ~ 1.62 milligrams / liters (3 ~ 5 mg / dl); the range of normal blood phosphorus in children: 1.29 ~ 1.94 milligrams / liters (4 to 6 mg / L). However, the renal function of the kidneys is reduced, so the blood phosphorus should be controlled at a low value to avoid hyperphosphatemia and renal osteopathy, causing inconveniences in action.
You can compare your indicators on your laboratory list to see if it is normal.
For more related information, welcome to contact us directly. We are glad to help you.
E-mail: kidneyservice@hotmail.com
Whatsapp / Viber / Wechat: +8615512139310
Any kidney problems? Please consult our online doctor. The satisfaction of patient is as high as 93%.
What you also want to know:
How can I get this treatment ?
How can I get this treatment in my counties ?
How much is this treatment ?
What is the duration if I receive this treatment in your hospital ?
How can I go to your hospital ?
Tag: CKD Healthy Living  
Pre: Would Patients with High Uric Acid Refuse Bean Products
Next: These Four Kinds of Drugs Should be Avoid for Kidney Disease Patients
Leave a Message
Any questions?Fill the form below and we will surely attend to you within 24 hours.Free medical answers from experts!
About Hospital
Patient Story
Special treatment