The Healthy Habits In Daily Life For Nephrotic Syndrome Patients
2018-11-30 10:02
Nephrotic syndrome treatment is important, but for its health and care we can not ignore.Through the clinical practice characteristics of nephrotic syndrome: the disease does not heal, often relapse aggravation we summarize a series of nephrotic syndrome is good for health methods.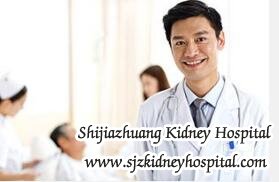 Nephropathy experts pointed out that nephrotic syndrome patients should be scientific health.
Scientific health maintenance includes the following aspects:
1.Patients should be exposed to the sun frequently, but the sun should not be too strong
Patients should develop good living habits, often more than the sun.Noon 1 o 'clock or so had better arrange the lunch break of half an hour or so, can assure physical strength so, in order to restore.There are some harmful rays in the sun, such as r rays, easy to invade the body to form skin tissue inflammation, nephrotic syndrome patients with low immune function, so should be careful to shine in the sun, because the skin tissue inflammation exacerbates the disease.
2.Patients should strictly control the diet of nephropathy
Nephrotic syndrome patients, in the diet should be reasonable, strict implementation of dietary rules, must not eat more, save more kidney burden.If watermelon although can diuretic detumescence, clear hot eliminate heat, but eat more then make water frequency also becomes more kidney burden, watermelon candy is in additionally the accumulation inside the person body also is the potential crisis of disease.
3.Patients should do physical and mental exercises
Patients should do more physical and mental exercises, such as walking, taijiquan, qigong and so on.The time that takes exercise also should have control somewhat, it is advisable with morning and evening, must not take exercise at noon or when sunshine is intense.
4. The living environment of patients should be simple and hygienic
The bedroom appropriate of nephrotic syndrome patient is decorated capacious, bright, ventilated, ventilated, want to maintain certain temperature.Bedding wants cleanness, dry, the bedroom wants light downy, ventilated breathe freely.Because fall asleep after basic metabolization becomes weak, the self-defence function of the person is poorer, catch a cold easily, reason nephrotic syndrome patient summer when morpheus absolutely should notice to cover abdomen, in order to protect gastric Yang, prevent a cold.
From the comments above you can know more about the nephrotic syndrome patients and if you have any questions about that please contact us through the following message:
E-mail: sjzkidneyhospital@hotmail.com
WhatsApp: +8618633865632
Any kidney problems? Please consult our online doctor. The satisfaction of patient is as high as 93%.
What you also want to know:
How can I get this treatment ?
How can I get this treatment in my counties ?
How much is this treatment ?
What is the duration if I receive this treatment in your hospital ?
How can I go to your hospital ?
Tag: diet   Exercise   Nephrotic Syndrome   Scientific health   Sun   Living environment  
Pre: How To Diagnose Nephrotic Syndrome With Some Tests
Next: None
Leave a Message
Any questions?Fill the form below and we will surely attend to you within 24 hours.Free medical answers from experts!
About Hospital
Patient Story
Special treatment