Is Infection The Number One Cause Of Recurrent Nephropathy
2018-04-14 13:48
For patients with nephropathy, the regular reexamination of the kidneys can help to understand the changes in the renal function, to see the fluctuations of various indexes, and to check whether there is a relapse of nephropathy.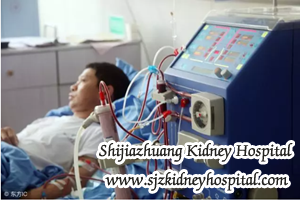 A few days ago, I was asked by a patient that "I felt tired recently, and I had many bubbles in my urine. I wonder if it was recurrence of nephropathy." Through further communication, I learned about that he did not take any examination in this half a year. What is more, he had a cold. Considering that the possibility of his recurrence is more, I suggested that he quickly came to the hospital to review it.
There are many patients similar to him. When they just discharged from hospital, all kinds of indicators such as protein and blood pressure were normal, and they felt that they were cured. But kidney disease is not so simple to be cured. As a immune system disease, many factors may cause its recurrence.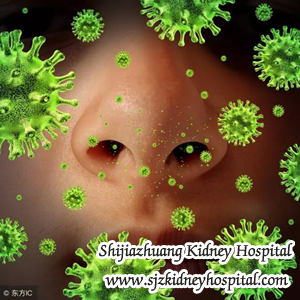 Infection is the number one cause of nephrotic recurrence.
With the decline of kidney function, the immunity of patients is also decreased. So, it is more possible for nephrotic patients to be infected than healthy people, like a common cold. Once infection happened, our body will produce more and more immune substances to eliminate viruses or bacteria. And these substances are also toxins for nephrotic patients since the diseased kidneys can not remove them timely. As a result, the deposited these substances in the kidneys will lead to inflammation, resulting in recurrence and aggravation of the disease.
The multiple onsets of nephropathy will not only quicken the development of the disease, but also accelerate the arrival of uremia. Additionally, it is more likely to induce infection and form such a vicious circle.
How to deal with infection and prevent further renal impairment?
Finding out the source of infection and symptomatic treatment is the key to avoid the progress of nephropathy.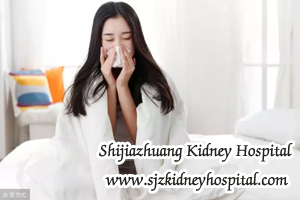 There are three major types of infections in patients with nephrotic disease:
1. Respiratory tract infection
Cold, tonsillitis, pneumonia, bronchitis and other common infections.
2. Digestive tract infection
It includes acute gastritis, typhoid fever and various enterovirus infections.
3. Urinary system infection
Urinary tract infection, cystitis, pyelonephritis and so on.
Respiratory tract infection is the most common and frequent infections. If your nephropathy break out, it is necessary to exclude infection first. If you have one of the above 3 kind of infections, we should guard against the recurrence of kidney disease.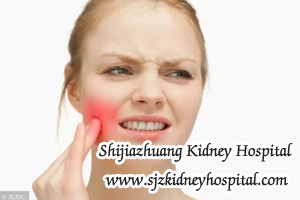 There are also some unusual infections triggering the recurrence of kidney disease, which are easy to be ignored. For instance: skin infection, periodontitis, myocarditis, peritonitis, encephalitis, and diabetic foot ulcers, as well as some special infections covering tuberculosis, viral hepatitis, syphilis, AIDS, etc.
These infections may be neglected owing to its disguise, such as toothache may be caused by periodontitis, and pox in face can be a skin infection. You may not care about it, and do not believe they are likely to cause a recurrence of kidney disease.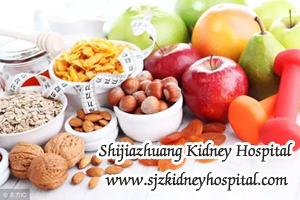 In order to prevent infection, nephrotic patients should pay more attention to ensure clean sanitation in daily life hygiene, light diet, balanced and reasonable nutrition, moderate exercise to enhance immunity. The patients with recurrent kidney disease like nephrotic syndrome can take medication or supply Human Immunoglobulin to improve the immune system.
For more information, welcome to contact us directly.
E-mail: sjzkidneyhospital@hotmail.com
Whatsapp / Viber / Wechat: +8618633865632
Any kidney problems? Please consult our online doctor. The satisfaction of patient is as high as 93%.
What you also want to know:
How can I get this treatment ?
How can I get this treatment in my counties ?
How much is this treatment ?
What is the duration if I receive this treatment in your hospital ?
How can I go to your hospital ?
Tag: Kidney Failure Treatment  
Pre: Acupuncture Is It Good For Chronic Kidney Failure Patients
Next: How To Treat Renal Failure Without Dialysis
Leave a Message
Any questions?Fill the form below and we will surely attend to you within 24 hours.Free medical answers from experts!
About Hospital
Patient Story
Special treatment