The Different Treatment Principle For Renal Cyst Between Western Medicine And Traditional Chinese Medicine
2018-10-11 14:03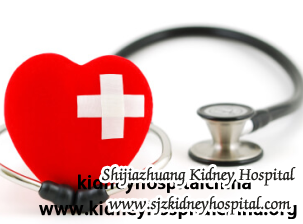 To most kidney cyst patients for the treatment of kidney cyst, choose traditional Chinese medicine or western medicine is a hard thing.and someone don't know much about Traditional Chinese Medicine,then i want to show the difference between the western medicine and TCM.
Renal cyst is often found by chance during physical examination. Most renal cysts do not cause any symptoms at this time, but it is still a " time bomb" buried in the patient's heart. There are also many patients who discovered it only when they caused pain in the waist or urinary tract infection such as frequent urination, urgency, pain in urination and blood urination.
Western medicine treatment of renal cyst:the principle is different between Chinese medicine and western medicine as following:
Western medicine believes that renal cysts may be caused by various external factors, such as weakening of the basement membrane of renal tubules and gradual formation of diverticulum, or leading to abnormal metabolism of tubule epithelial cells and shedding and hyperplasia, or ischemia and fibrosis of medulla and papillary stroma, which may cause tubule obstruction and cause cysts to occur. For this reason, western medicine has taken advantage of surgical advantages to treat renal cyst according to the microscopic understanding of the disease, including fine needle aspiration and open surgery. The former is to pierce the cyst from the skin with a long puncture needle under the guidance of B – ultrasound and aspirate the cyst fluid. Avoiding the pain of operation, the effect on a single cyst is immediate, but it is easy to relapse after puncture, and other small cysts are also easy to increase. Although the recurrence rate of the operation is low, it can only be aimed at some large cysts, and it is also harmful to take the operation, and it is not easy to remove the deep cysts and leave a long surgical scar on the waist.
Traditional Chinese Medicine Treatment for Renal Cyst;
Traditional Chinese medicine believes that the occurrence of renal cyst is mostly due to the deficiency of internal factors and body endowment, and its pathogenesis is: Kidney essence is deficient, qi and blood are not smooth, phlegm and turbidity are endogenous, veins are blocked, and phlegm and blood stasis intersect at the waist. It is also related to emotional changes, improper work and leisure, and poor diet. According to the holistic view, traditional Chinese medicine based on syndrome differentiation and treatment mostly adopts the traditional Chinese medicine of promoting blood circulation and removing blood stasis for symptomatic treatment, which is effective but often slow.
After you have read the comments about western medicine and Chinese medicine you can know more about that,but if you want to know more treatment about using Chinese medicine please contact us through the following message:
E-mail: kidneyservice@hotmail.com
WhatsApp: +8615512139310
Any kidney problems? Please consult our online doctor. The satisfaction of patient is as high as 93%.
What you also want to know:
How can I get this treatment ?
How can I get this treatment in my counties ?
How much is this treatment ?
What is the duration if I receive this treatment in your hospital ?
How can I go to your hospital ?
Tag: Traditional Chinese Medicine   Western Medicine   Physical examination   Renal Cyst   Tubule obstruction  
Pre: What should Renal Cyst Patient Do with 6mm Cyst
Next: None
Leave a Message
Any questions?Fill the form below and we will surely attend to you within 24 hours.Free medical answers from experts!
About Hospital
Patient Story
Special treatment