Basic Knowledge and Causes about IgAN
2014-04-03 15:44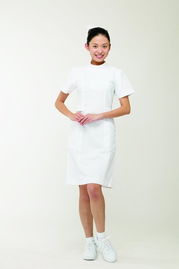 IgA nephropathy is a relatively news recognized disease, first described by Berger and Hinglais in 1968. It is now generally known to be most common form of primary glomerulonephritis throughout the world. IgAN is a kidney disease that occurs when an antibody called immunoglobulin A (IgA) lodges in your kidneys. This results in local inflammation that, over time, may hamper your kidneys' ability to filter waste, excess water and electrolytes from your blood.
IgA nephropathy usually progresses slowly over many years. Patients will experience blood and protein in urine, high blood pressure and swollen feet. But different people present different symptoms. Some patients leak blood in their urine and will not develop, some eventually achieve complete remission, and others develop end-stage kidney failure.
IgA and IgA Production in IgAN
A number of abnormalities in circulating IgA and its production are reported in IgAN. However, patients are heterogeneous with respect to these abnormalities, supporting the notion that more than one pathogenic mechanism may result in the production of pathogenic circulating IgA. An increased plasma IgA level is not sufficient per se to produce mesangial IgA deposits; therefore, patients with IgAN must produce a pool of circulating IgA molecules with special characteristics that particularly promote mesangial deposition.
Causes
These conditions or factors may be related with IgA nephropathy:
· Genes:If someone is detected IgA nephropathy, their other family members may also has IgA.
· Liver diseases, including cirrhosis, a condition that scar tissue replaces normal tissue within the liver, and chronic hepatitis B and C infections.
· Celiac disease, a digestive condition triggered by eating gluten, a protein found in most grains.
· Dermatitis herpetiformis, an itchy, blistering skin disease that stems from gluten intolerance
· Infections, including HIV infection and some bacterial infections
If you still have some doubts about basics and causes of IgAN, please chat with our online doctor.
Any kidney problems? Please consult our online doctor. The satisfaction of patient is as high as 93%.
What you also want to know:
How can I get this treatment ?
How can I get this treatment in my counties ?
How much is this treatment ?
What is the duration if I receive this treatment in your hospital ?
How can I go to your hospital ?
Tag: IgAN Basics   causes of IgAN  
Pre: None
Next: What should IgA Nephropathy Patients Do if They Get Fever after Dialysis
Leave a Message
Any questions?Fill the form below and we will surely attend to you within 24 hours.Free medical answers from experts!
About Hospital
Patient Story
Special treatment